Transfer Flow Introduces 50-and 80-Gallon Refueling Tanks for Diesel Fuel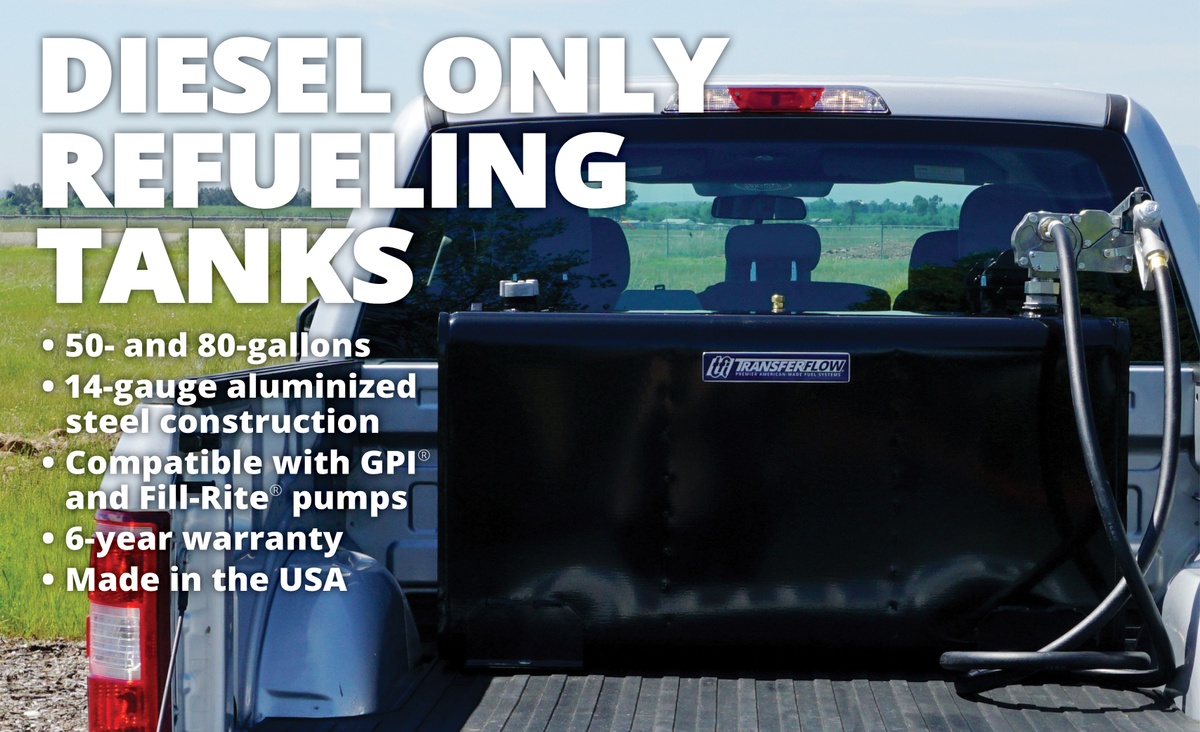 Transfer Flow, a manufacturer of premier American-made fuel tanks since 1983, introduces two new refueling tanks for diesel fuel. The 50-gallon and 80-gallon refueling tanks fit full-size pickups, and come with mounting hardware, fuel cap, and rollover valve. They're perfect for manually fueling your diesel truck or equipment out in the field.
The refueling tanks are manufactured from 14-gauge aluminized steel for superior rust resistance and strength. They have internal baffles for extra durability, and are powder-coated black. They're compatible with GPI® and Tuthill® 12-volt refueling pumps, which are sold separately. These refueling tanks are legal for carrying and dispensing diesel fuel only. They are not DOT approved for gasoline or other combustible fuels. They must never be connected to a vehicle's existing fuel system as an auxiliary fuel tank.
Features & Benefits

• Refueling tank to fuel diesel vehicles and equipment
• Built from 14-gauge U.S. aluminized steel for durability
• Comes with fuel cap, mounting kit, and instructions
• Powder-coated black for durable finish
• Baffled to prevent fuel sloshing
• 6-year, unlimited mile warranty
• Made in the USA
Watch Our Diesel refueling Tanks Video!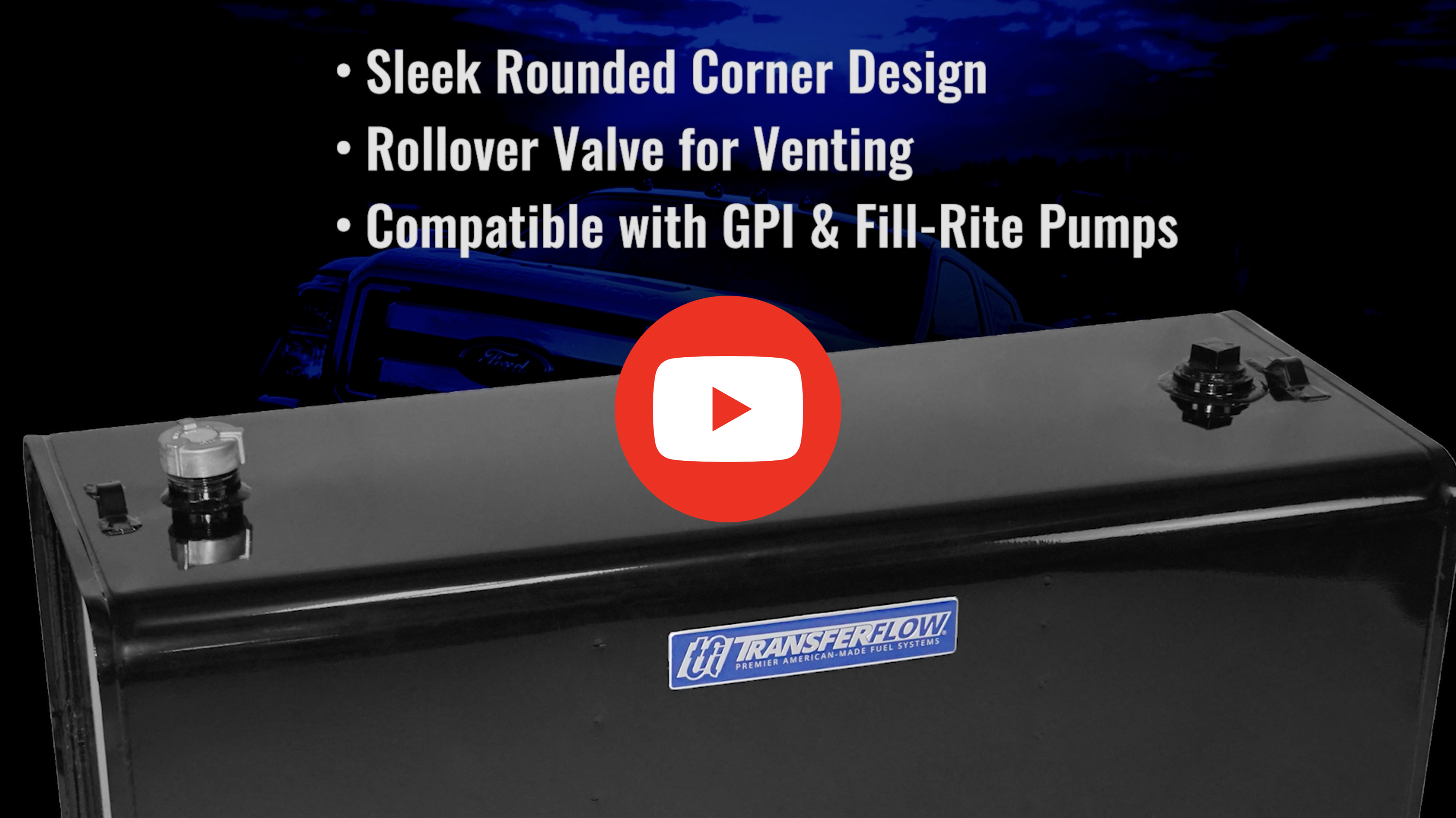 Since 1983, Transfer Flow engineers and manufactures aftermarket fuel tank systems and vehicle accessories in Chico, California. Transfer Flow fuel tanks are for every need, including high-capacity