Worry-Free TRAX 3™ Technology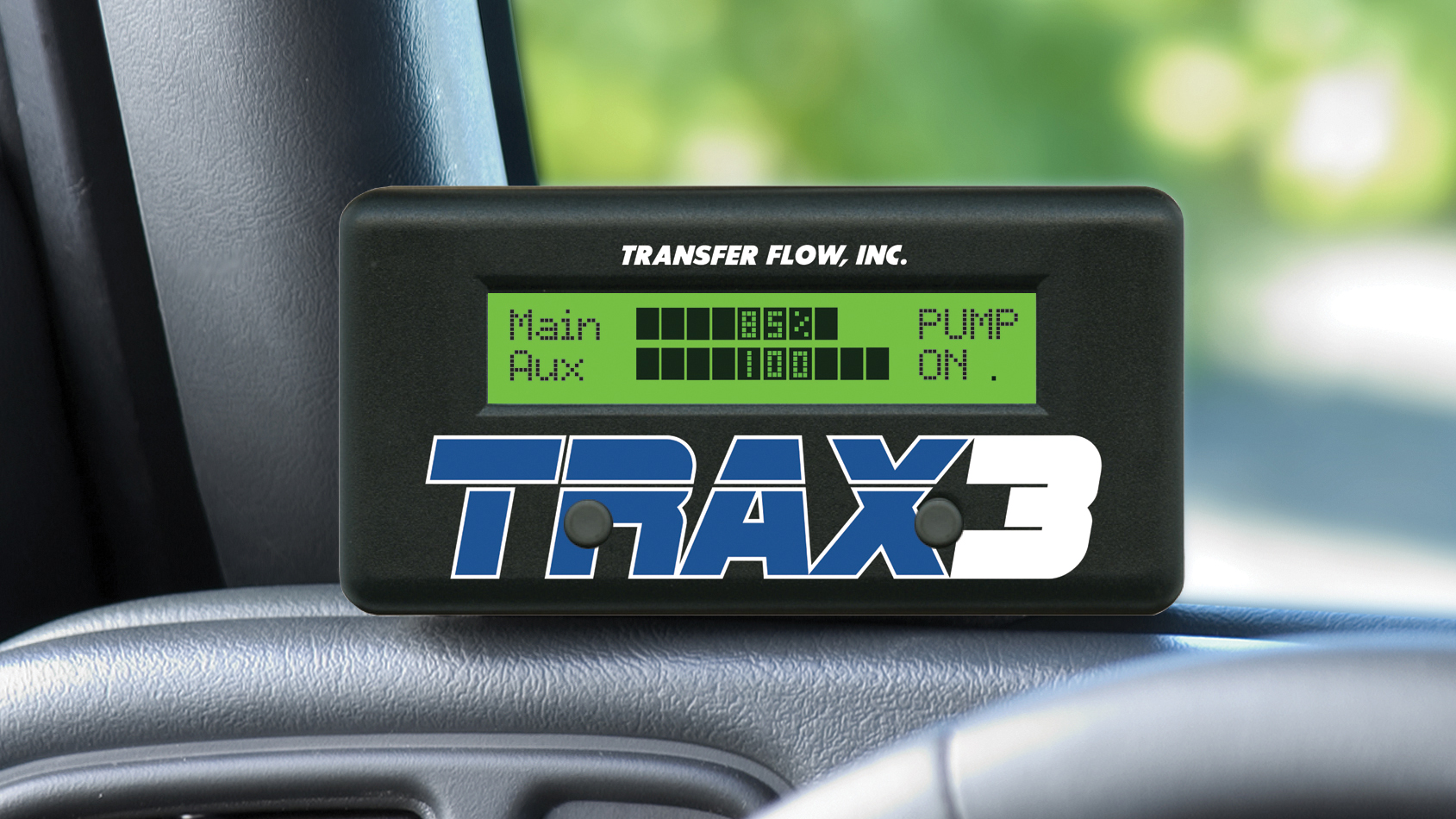 No hassle with Transfer Flow's patented TRAX 3™ technology!
Our engineers have developed a patented computer-controlled system for Transfer Flow in-bed auxiliary fuel tanks that automatically transfers fuel into the main tank at predetermined levels using our AutoTrans® capabilities.
The TRAX 3™ computer module is programmed for your specific truck and auxiliary tank model in order to manage fuel levels and transfer fuel. Each system comes with a LCD monitor to provide information on fuel levels in each tank and the operational status of the system.
Every component needed for installation, including: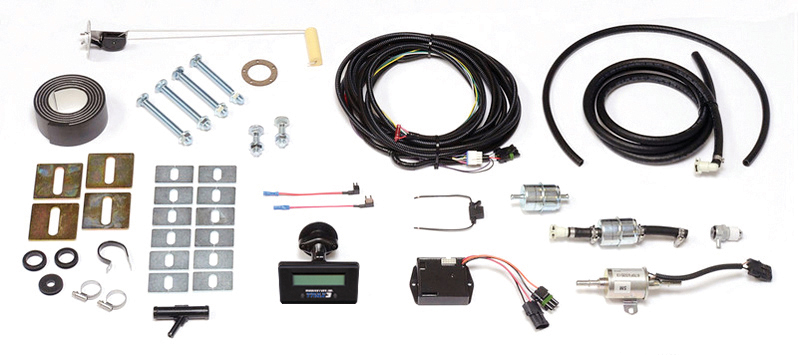 TRAX 3™ in-cab LCD with RAM suction cup mounting bracket
TRAX 3™ computer module (vehicle-specific programming)
Calibrated sending unit and mounting gasket
Custom wiring harness with fuse connectors
6 PSI pump with filter and replacement filter
Rubber stripping to pad tank in truck bed
T-connector for flow into OEM filler neck
Fresh air vent valve and hose
Mounting hardware
Learn More About Transfer Flow's TRAX 3™ System & Operation

Gravity-Fed Systems are Unsafe & Unlawful
Due to safety, environmental, and legal concerns, Transfer Flow does not endorse, design, install, or sell gravity-fed systems because of their inherent risks. With gravity-fed systems, if the valve, connectors, or fuel line malfunction (or you simply forget to close the valve), there's nothing to prevent over-filling the fuel tank and causing dangerous fuel spills. By installing a gravity-fed system, you are disabling the safety features of your vehicle's fuel system. Transfer Flow fuel tanks are NEVER to be used in conjunction with gravity-fed systems.