The Must-Have F-150 Overlanding Upgrade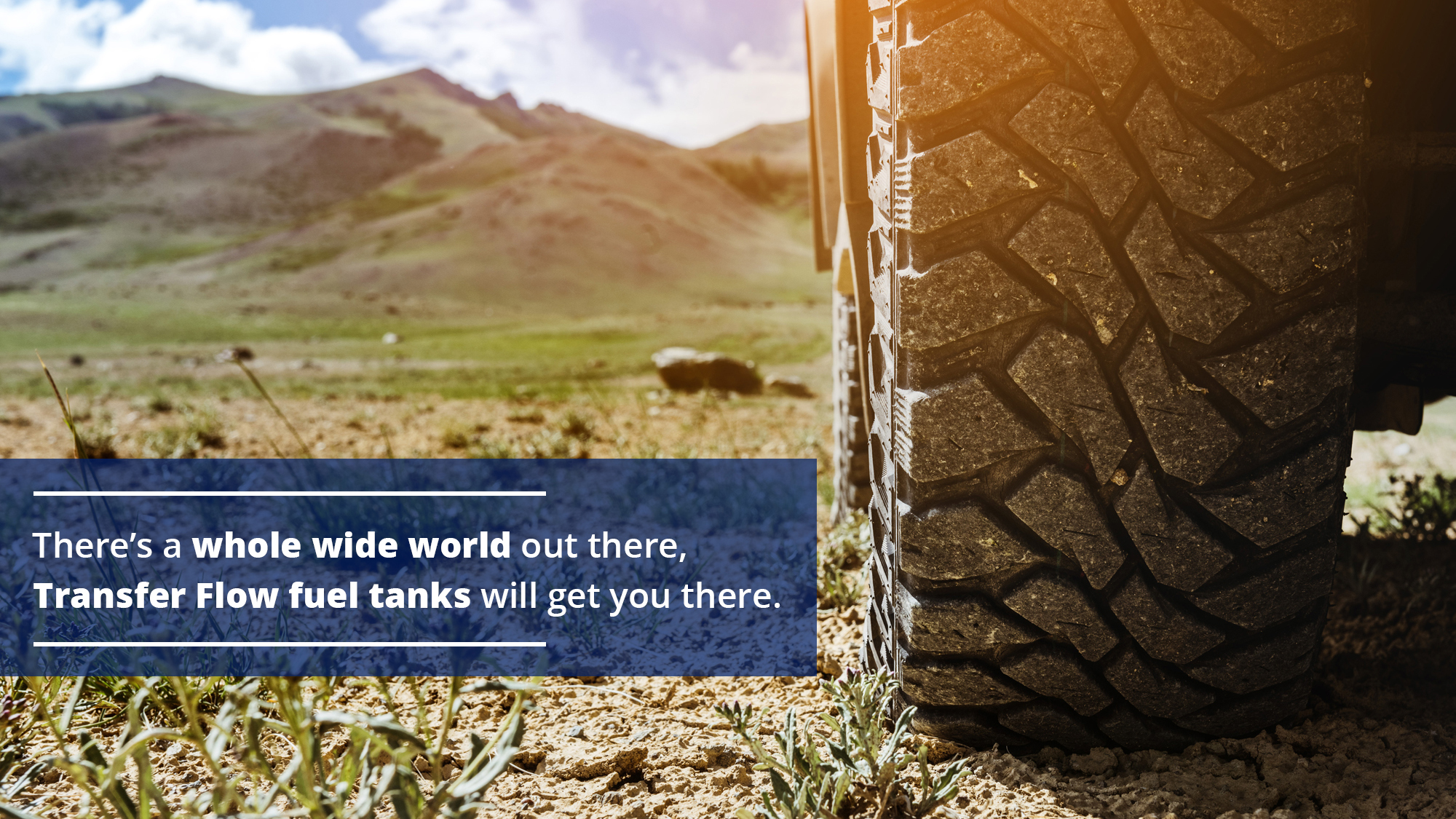 When you're out on the dunes, deep in the backcountry, or high on the ridge, fuel capacity can make or break the journey. The best way to eliminate fuel capacity problems is with a High-Capacity Replacement Tank.
Fuel cans offer some peace of mind, about 5 gallons worth. Equipping your Ford F-150 with an extended fuel tank can take your trip from frustrating to worry-free. Double your range with a Transfer Flow F-150 50-gallon replacement tank and forget about filling up, tying down, and trying not to spill those plastic fuel cans.
Trusted by epic overlanders like Turtle Expedition and Earthroamer, our fuel tank systems are designed by professionals with 100 combined years of mechanical engineering experience using nearly four decades of tried and true design techniques. Our replacement tanks are manufactured from 12-gauge ReliaSteel®, so there's no need for additional rock guard protection. All fuel systems go through rigorous testing, including three leak tests, to ensure durability of our products.
When a plastic fuel can just won't cut it, Transfer Flow has you covered with our 50-gallon Ford F-150 replacement tank. It's time to upgrade your overland rig, the world is waiting!