Nothing Can Slow You Down with a Refueling Tank!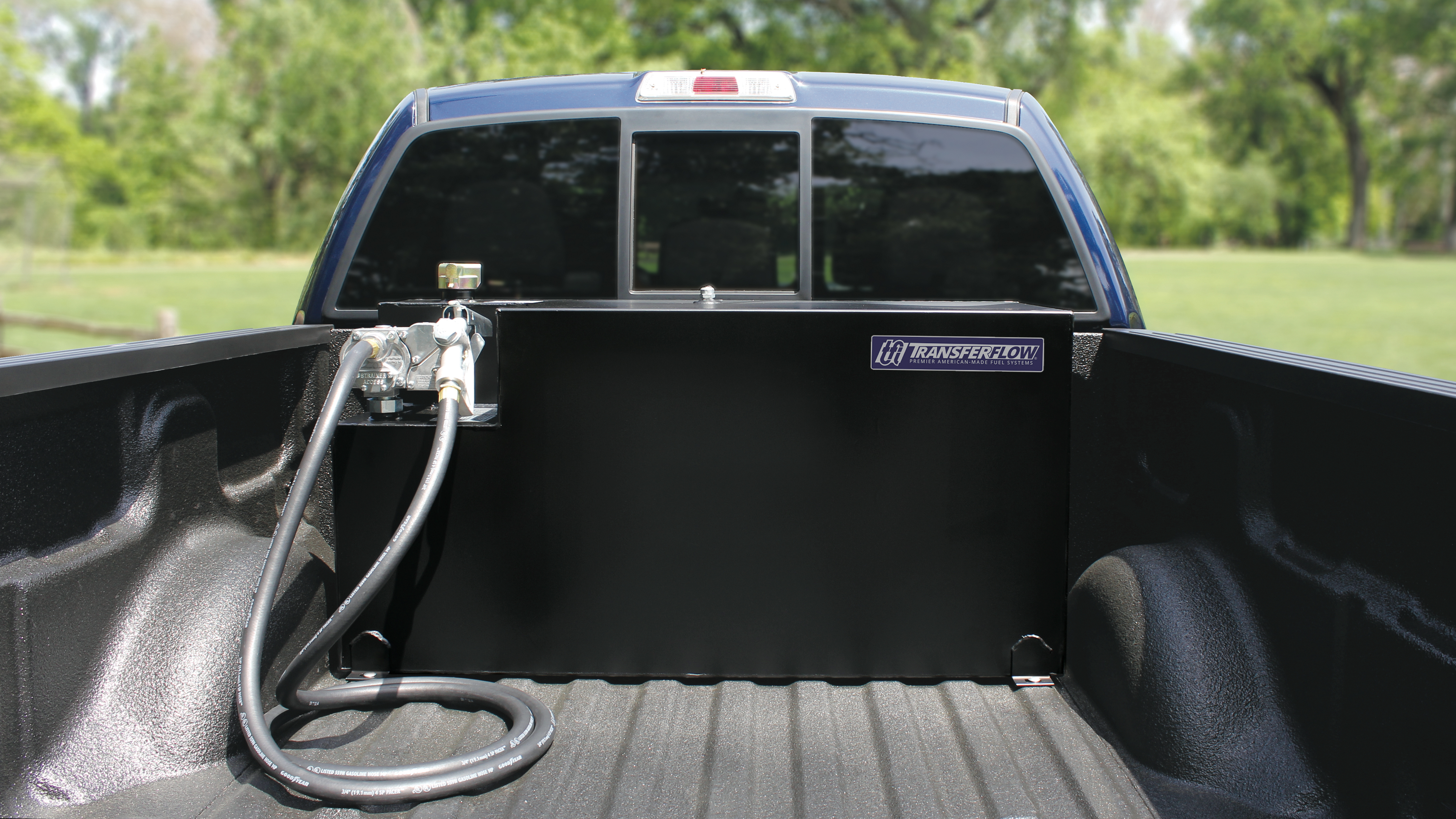 Keeping the momentum going is easy with a fueling station in the bed of your truck! Whether you're in need of extra fuel for your pickup truck or you want to keep your generator, boat, ATV, or farming equipment running, Transfer Flow's refueling tanks are the perfect solution for your fuel needs. The refueling tanks are Department of Transportation (DOT) legal to carry and transfer gasoline, diesel, ethanol/methanol, and kerosene.
All refueling tanks are built from 12-gauge ReliaSteel®, high-yield U.S. aluminized steel, for superior durability and strength. Our systems are engineered with an easy-to-use purging feature that allows you to pull any unused fuel back into the tank, helping you eliminate fuel spills in the bed of your truck and extend your extra fuel capacity further. Each tank includes internal baffles to reduce fuel sloshing and comes powder coated black with an optional spray-on textured coat upgrade for extra weather protection.
Refueling tanks are available in 40-, 50-, 82-, 100-, and 109-gallon capacities. We also manufacture a 50/50 split refueling tank to hold 50 gallons of two different types of fuels in one in-bed unit. If you're looking for the convenience of more storage, our tool box combination systems are the best of both worlds. Refueling tank and tool box combination systems are available in 40-, 70-, and 100- gallon capacities.
To boost the convenience factor, we offer the following accessories to take your refueling experience to the next level:
Transfer Flow refueling / transfer tanks come complete with 12-volt GPI® fuel pump, 12 ft. hose, nozzle, fuel cap, wiring harness with cab-mounted power switch, mounting hardware, and thorough installation instructions. As with all Transfer Flow fuel tank systems, the refueling tanks are covered by our 6-year, unlimited mile warranty.