New 55-gallon GM/Chevy Replacement Tank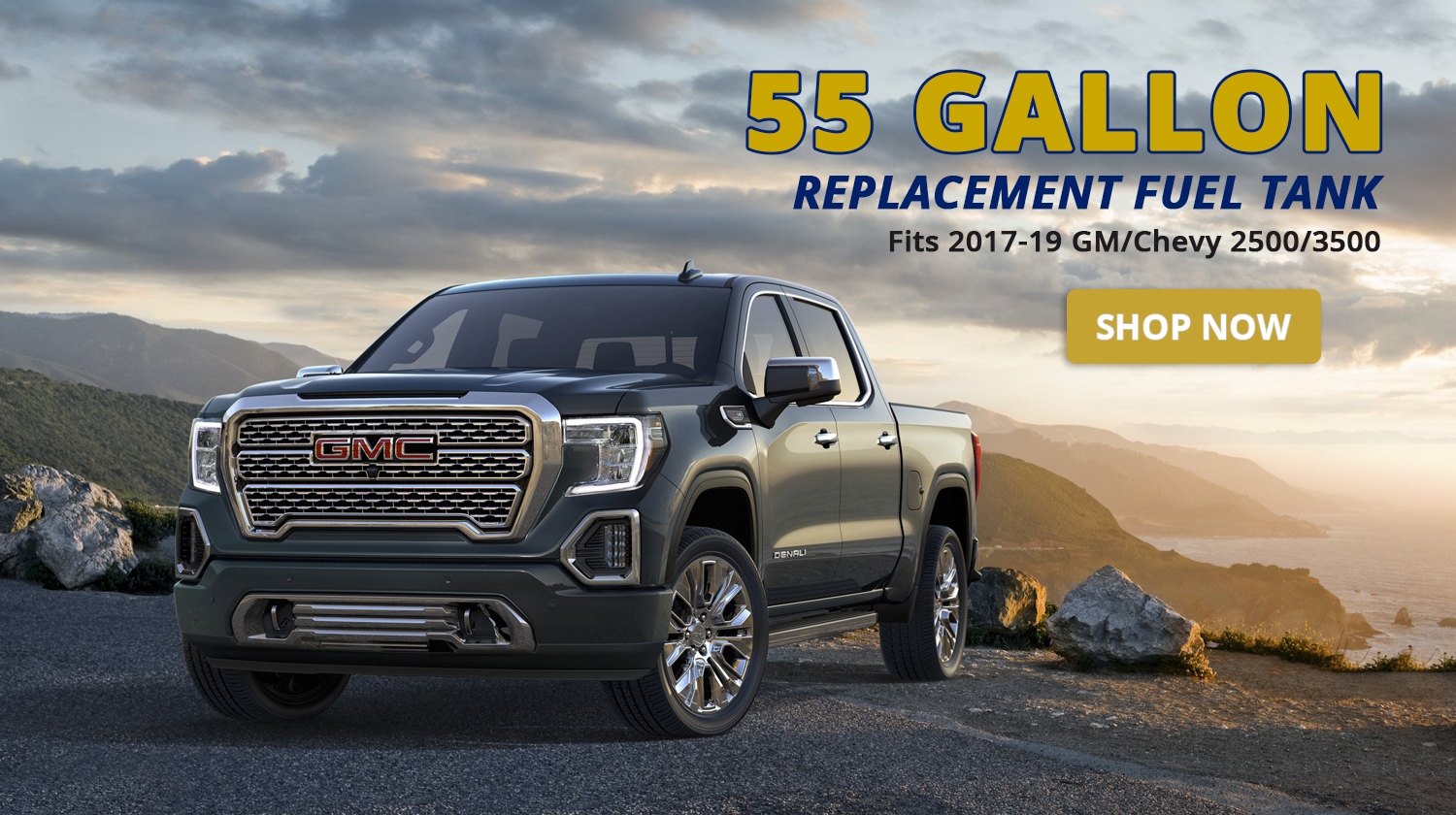 (Chico, CA) Transfer Flow has introduced a new 55-gallon premier high-capacity midship replacement tank for 2017–19 GM/Chevy 2500/3500 crew cab short bed heavy duty diesel trucks.
As with all Transfer Flow premier fuel tank systems, the 55-gallon GM replacement tank ships complete with everything needed for installation; carries a 6-year, unlimited mileage warranty; and is proudly Made in America with ReliaSteel®, 12-gauge U.S. high-yield aluminized steel.
Fully baffled to prevent fuel slosh, the tank system is completely legal and won't void customers' truck warranties. Engineered, built, and tested to exceed the specifications and performance of original equipment, the tank system affords drivers significantly increased capacity and driving range. The sending unit is recalibrated during installation to ensure the truck's fuel gauge reads accurately: Simply fill the tank as normal and drive.
Product Features:
Recommended for drivers who want to maximize their fuel capacity and driving range without sacrificing truck bed space
Tank sits above the differential: no skid plate needed
Fits in the same space as stock fuel tank
Fuel tank mounts inside the frame rail
Built from 12-gauge ReliaSteel®, high-yield aluminized steel for superior durability and strength
Comes with required straps and mounting hardware
Powder coated for a durable satin black finish
Baffled to prevent fuel sloshing
6-year, unlimited mile warranty
Made in the USA
Optional upgrade: Spray-on textured coating (Part #: 080-BL-16786)
Transfer Flow, the leading manufacturer of premier American-made fuel systems, engineers and manufactures aftermarket fuel tank systems and vehicle accessories in Chico, California. Transfer Flow fuel tanks are for every need, including high-capacity replacement tanks, in-bed auxiliary tanks, refueling tanks, and fuel tank tool box combination systems.