Manufacturing Day Event on Oct 4, 2019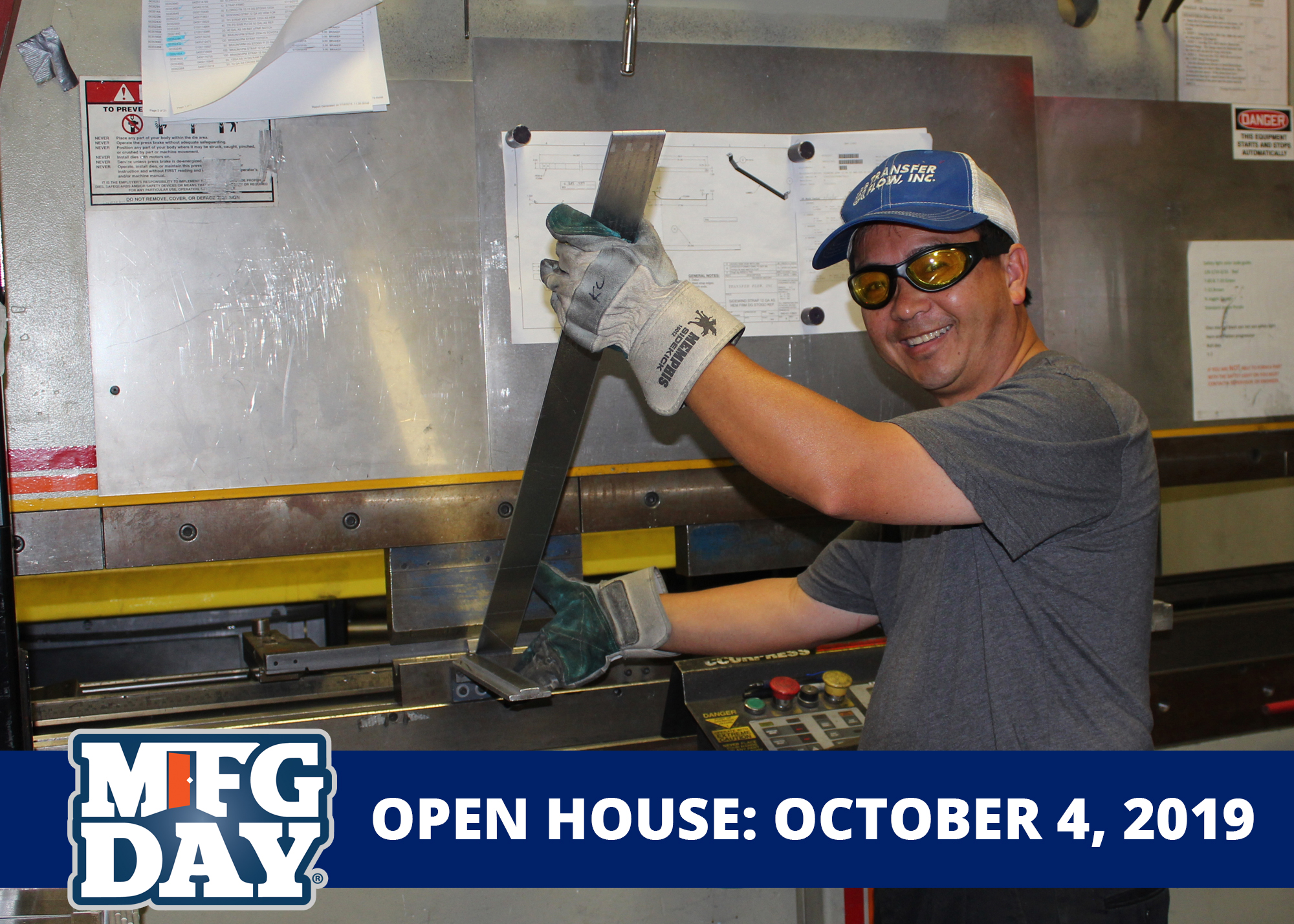 (Chico, CA) In celebration of Manufacturing Day 2019, Transfer Flow, a manufacturer of automotive fuel tank systems, will open its doors to the Chico community on Friday, Oct. 4. Planned open house events will include factory tours of the production, assembly, and engineering departments.
Manufacturing Day is a national annual event executed at the local level supported by thousands of manufacturers as they host students, teachers, parents, job seekers, and other community members at open houses, plant tours, and presentations designed to showcase modern manufacturing technology and careers.
"Our open house will allow us to highlight how manufacturing contributes to our local economy, and to showcase the outstanding opportunities a career in manufacturing can provide," said Lisa Johnson, CEO.

Transfer Flow's open house is scheduled for Friday, Oct. 4, from 10 a.m. to 2 p.m. Transfer Flow is located near the Chico Airport at 1444 Fortress Street.

Manufacturing Day is co-produced by the Fabricators & Manufacturers Association, International (FMA), the National Association of Manufacturers (NAM), the Manufacturing Institute (MI), the National Institute of Standards and Technology's (NIST), and Hollings Manufacturing Extension Partnership (MEP).


About Transfer Flow
Founded in 1983, Transfer Flow engineers and manufactures aftermarket and original equipment manufacturer (OEM) fuel tank systems. Transfer Flow fuel tanks are used to fuel adventures around the world and can be found on vehicles for both personal and commercial uses. For 36 years, Transfer Flow products have consistently been the fuel system of choice for fleet vehicles from some of our nation's largest companies. Transfer Flow employs more than 88 North State residents.
More information and updates about the Open House can be found on the Transfer Flow Facebook page: https://www.facebook.com/events/431415894141187/.