How to Change TRAX™ 3 Display to Gallons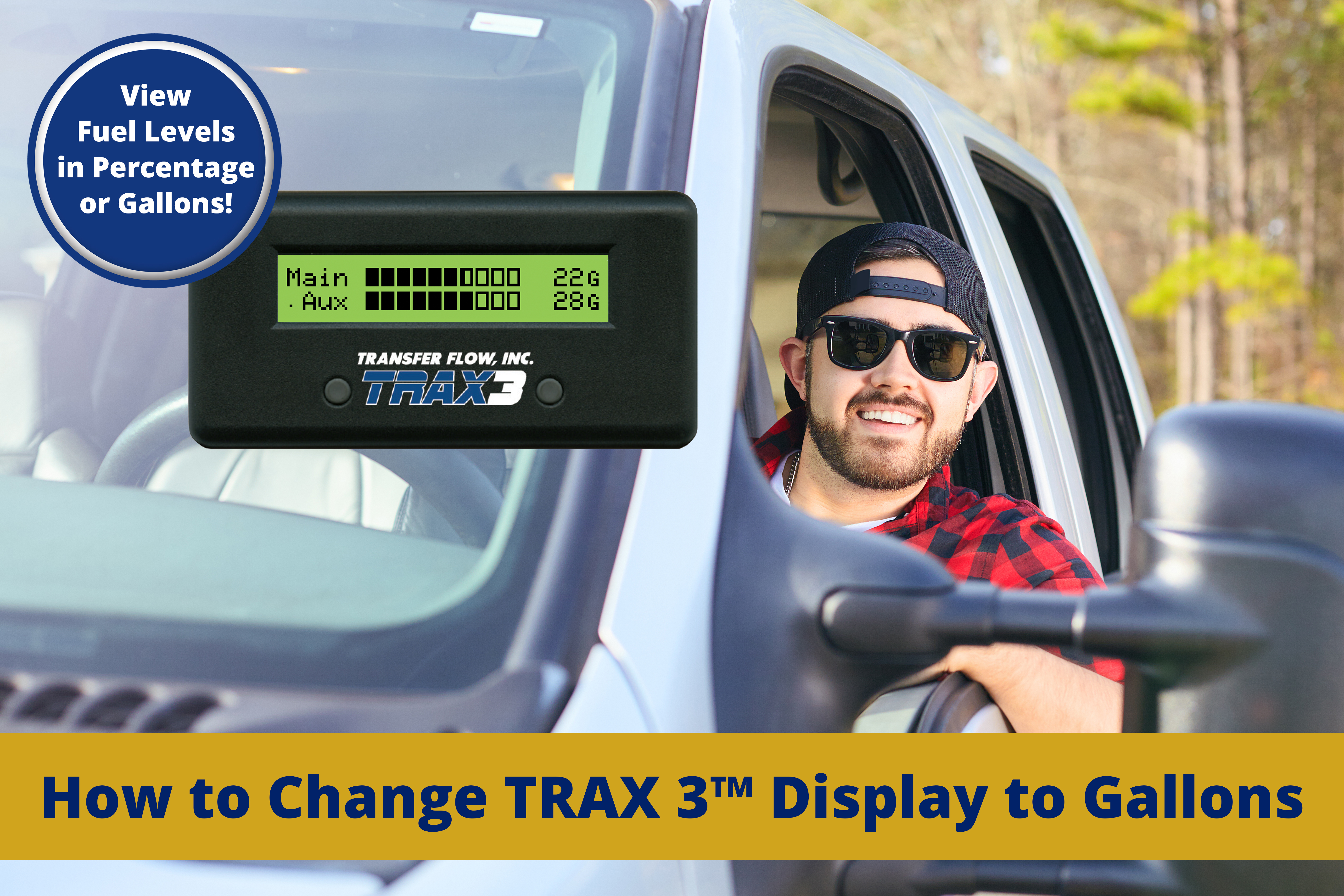 It's really simple to change your TRAX 3™ LCD display to show fuel levels in gallons or percentage. Follow these five steps to program your display to your liking!
How do I program the LCD to display fuel levels in gallons?
Press and hold Right button when turning the system on.


Release the button once the serial number is displayed.


When system is showing fuel levels, press the Right button until "Show Gallons" is displayed.


Press the Left button to turn the "Show Gallons" feature on.


Press the Left button for on, and Right button for off.
Note: Fuel level readings are only approximate. To toggle back to percentages, repeat these steps, pressing the Right button to turn "Show Gallons" off.
See more information about in-bed auxiliary tank operation in the TRAX 3™ User's Guide.